Automatic Lawn Sprinkler System Installation in St. Louis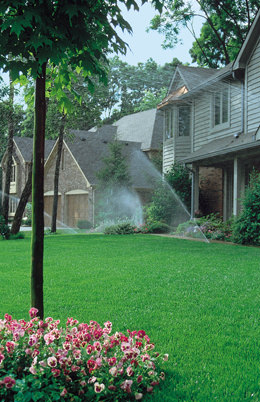 The most obvious benefit of owning a lawn sprinkler system, is a lush and beautiful lawn and landscape. However, there are many other important advantages:
Freedom from the daily chore of hand watering
Increased property value & marketability of your home
Promotes a more enjoyable experience when outdoors
Conserves water while maintaining a more beautiful lawn
Eliminates unsightly garden hoses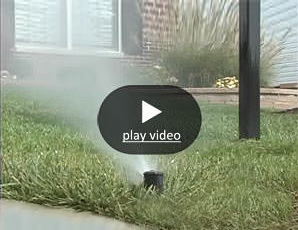 Water Saving Sprinkler Systems:
Protecting Earth's Most Precious Resource
More than 60% of the wasted water in the U.S. is from poorly designed, installed, and operated Sprinkler Systems. This is why Metro Lawn Sprinklers and Landscapes provides St. Louis and St. Charles with a variety of the most water efficient products that manufacturers have to offer, such as: Rainbird, Hunter, Toro, Nelson, and Weathermatic.
Here are just a few of the tools and accessories that will make your system more water friendly!

RSD Series Rain Sensor
Measures rainfall

Smart Controller
Measures solar, temperature, wind, humidity, slope, soil,& rainfall

ET Manager Weather Station
Measures solar, temperature, wind, & humidity

SMRT-Y Soil Moisture Sensor
Measures water tables in the soil